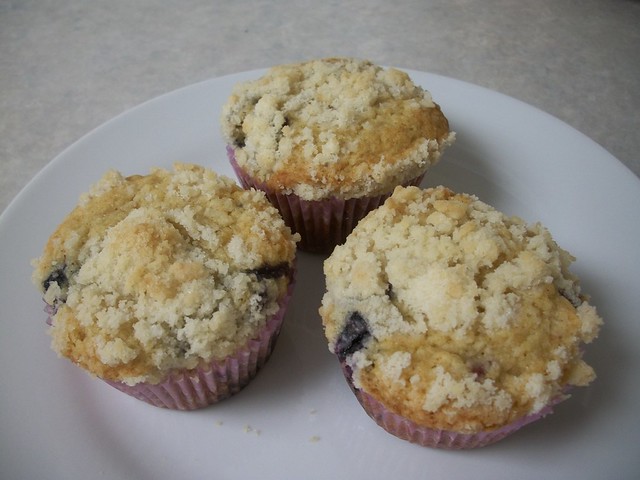 i finally found it!  the absolute best blueberry muffin recipe in the world.  i've tried a couple blueberry muffins recipes before – this one and this lemon one.  but they didn't quite cut it.
joy the baker came up with this glorious recipe and put it in her first cookbook.  i bought it several months ago but for some strange reason failed to make anything from it.  then one day as i was perusing my cookbook collection,  i came across this recipe.  i just love browned butter, so i figured browned butter blueberry muffins had to be good.
and they absolutely were.  it's a tender, buttery muffin studded with juicy blueberries topped with a to-die-for crumb topping.  just amazing.  i implore you to make these next time you have some fresh (or frozen) blueberries.  you'll be so glad you did!
start by browning the butter in small saucepan.  just melt the butter over medium heat.
it'll take a little while but you'll start to hear it crackling.  watch it carefully because once it starts to brown it can burn really quickly.  you'll see little brown bits and the liquid will become tan.  you'll also start to smell the sweet, toasted, caramely scent of browned butter – one of my most favorite smells ever.  once the butter is browned, transfer it to a small bowl.  if you keep it in the pan, it will likely burn from the residual heat.